Okay, I've been reading a lot of enviro and political stuff lately and sometimes it really gets me down (on a side note - I was told when I took Enviromental Studies in college that sometimes you can start to feel depressed when faced with all of the horrible stuff happening to the planet, and it's true. I think that's why many people choose to ignore the issues and stay ignorant, so that they don't have to know and feel bad about what is going on around them). So I've decided to write about something fun. I have a
friend
who does a lot of movie reviews and she has inspired me to write a little movie review of my own. Or, not really a review, more like a favorite scene list. So here it goes, in no particular order:
Tank Girl - Sand Shower Scene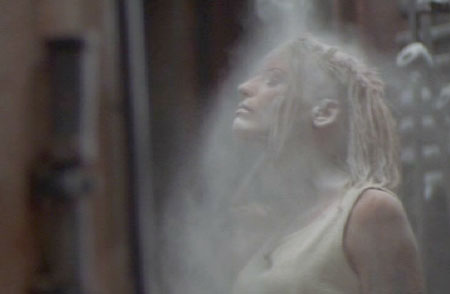 Dirty Dancing - Learning To Dance (on the log, in the field and in the water) Scene
Bourne Identity - First Kiss Scene
Pirates Of The Caribbean: Dead Man's Chest - Escape From Cannibal Island Scene
Romeo & Juliet - First Meet Scene
Ever After - Just Breath Scene
(This was the only good quality clip with the scene in it, it goes from 1:31-1:37)
Hackers - Under Water Ending Scene
Moulin Rouge - Roxanne Tango Scene



I am sure I could go on but I won't, for now...